Home
Our Technology & Service
Expertise
Clients & Case Studies
Manufacturers
Retail Sales
UK Contract Flooring Specialists
UK Contract Flooring Specialists - Classic Interiors Contracts, are able to offer completely unbiased solutions for your particular flooring needs -whatever they might be.
Our specialist knowledge guarantees that the products and solutions recommended to you will best suit your requirements and justify yours, or your clients investment through the life of the installation.
We have been trading in the resilient flooring industry for over thirty years, and from our premises based centrally in Hinckley, Leicestershire in the Midlands.
We supply carpets and resilient flooring solutions throughout the UK.
Our expertise lies in:
Vinyl Floors
Safety Flooring
Rubber Flooring
Carpet Tiles
Traditional Broadloom Floors
Timber Flooring
Technology & Service - We Make it Easier for You.
Classic Interior Contracts use Callidus software to enable us to radically:
Reduced planning Costs
Reduced Estimating Costs
Reduced Installation Costs
Savings which can be passed onto our clients.
The Callidus system calculates the majority of data required for flooring installations.
Callidus can acquire the necessary information from all manner of sources - scanned drawings, scaled floor plans, site measurements and AutoCAD.
Information from Callidus can then be shared with our clients in the form of PDF files or print-outs enabling them to see the Net and Gross quantities required to cover each area and the quantity required for each type of material.
Flooring Expertise & Experience:
We supply and install flooring to:
Housing Associations
Local Authorities
Schools, Colleges and Universities
Sports Facilities
Hospitals
Retail Outlets
Commercial Office Developments
Project: Home Office – Riverside Exchange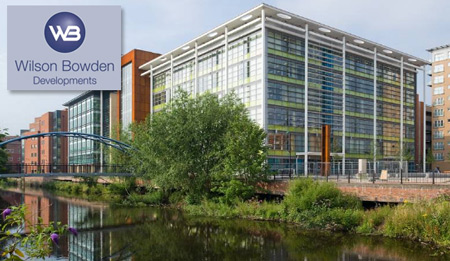 Products Installed :
16000m² Interface Transformation Carpet Tiles
600m² Polysafe Vogue Ultra Vinyl Sheet
350m² Altro Timbersafe Vinyl Sheet
Main Contractor : Wilson Bowden Developments
Architect: Hadfield Cawkwell Davidson
Project Value: £450,000
Project: Leicester Grammar School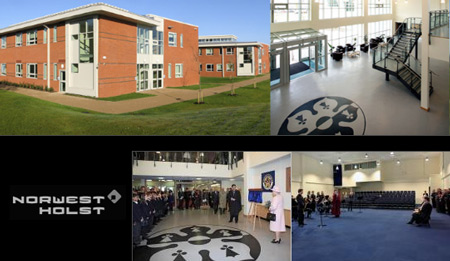 Products Installed :
5500m² Heckmondwike Supacord Carpet Tiles
1500m² Desso Stratos Carpet Tiles
3500m² Freudenberg Eco Rubber Sheet
2500m² Armstrong Safety Flooring (Various)
600m² Tarkett Optima Vinyl Sheet
2500m² Regupol Accoustic Underlay.
Main Contractor : Norwest Holst
Architect: Pick Everards
Project Value: £330,000
Project: Corby Business Academy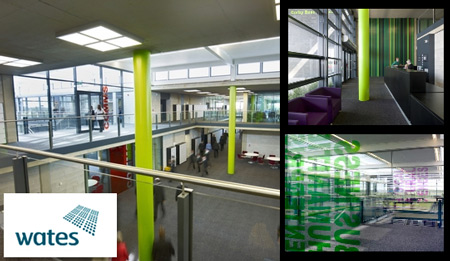 Products Installed :
7500m² Ege Modular Carpet Tiles
2500m² Altro Classic 25 Vinyl Sheet
1500m² Altro Stronghold Vinyl Sheet
70m² Emco Diplomat Entrance Matting
Main Contractor : Wates Construction
Architect: Foster & Partners
Project Value: £275, 000
Project:Lift Co. Projects as part of Primary Care Trust - 16 Centres - Various UK Locations.
Products Installed :
Polysafe Vogue Ultra Vinyl Sheet
Polyflor Mystique Vinyl Sheet
Polyflor Kudos Luxury Vinyl Tiles
Gradus Bodega Carpet Tiles
Gradus Bodega Carpet Sheet
Gradus Boulevard Entrance Matting
Main Contractor : Laing O'Rourke
Architect: CMPG
Project Value: £1,250, 000 (16 Projects)
Products
We have been in the resilient flooring industry for over thirty years, and during that time we have formed very good working relationships with most of the world's manufacturers of quality flooring, our aim has been to source the very best products for our clients - you can be sure that we can fulfil your flooring package requirements -whatever they may be.
Here are some of the flooring manufacturers and flooring products we work with:
Retail Sales
Classic Interior Contracts are approved specialist flooring contractors of Amtico and Karndean flooring with over 25years experience in the retail market place.
You are assured of a professional approach to all your flooring needs and guaranteed a warm and friendly service at all times.
Please call us on 01455 440444 for a free, no-obligation quotation, help and advice, or to arrange for a home visit. Alternatively, we have a large showroom which you can visit where samples are available for you to take home to view at your leisure – no appointment necessary.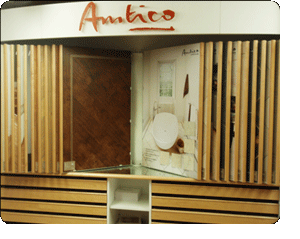 How to Find Us - Map & Directions
Showroom Opening Times:

| | | |
| --- | --- | --- |
| Mon: | 9.00am | 5.00pm |
| Tues | 9.00am | 5.00pm |
| Wed | 9.00am | 5.00pm |
| Thurs | 9.00am | 4.30pm |
| Fri | 9.00am | 4.00pm |
| Sat | closed | |
| Sun | closed | |